Whenever I got sick growing up, my Christian bookseller dad would bring home a fresh bag of novels for me to read as I convalesced—his version of chicken noodle soup. I continue to read some Christian fiction as part of my job as Mixed Media editor of The Banner (along with nonfiction and mainstream books). Recently I realized there is a glaring gap in Christian fiction: books written by people of color.
A voracious reader from my church, an older Black woman named Rita, opened my eyes. We were talking about books when she said something that stopped me in my tracks: "I sure do wish there were more Christian novels written by Black authors," she said, sighing. I recommended anything by my friend Robin Pearson and then fell silent, wishing I could think of more choices.
Thankfully, when I dug deeper I discovered a growing number of titles by BIPOC (Black, Indigenous, and people of color) authors being released by major Christian publishers such as Baker, Tyndale, and Thomas Nelson.
The bad news is that these publishers are behind their mainstream counterparts in this area. But I do see a genuine effort to catch up, and I have been impressed with the books I've read so far. Each month I try to read one classic, one new book that everyone is talking about, one book from my "unread" shelf, and one by an author of color. The last category is my favorite because I relish learning from other perspectives, cultures, and experiences.
I challenge Banner readers who love to read books too to mix up their reading rotation by intentionally choosing novels by BIPOC authors. Here are a few of my favorites, all published recently except Tessa Afshar's Pearl in the Sand, which came out in 2010 but rereleased in 2020.
If you like contemporary family dramas:
Image: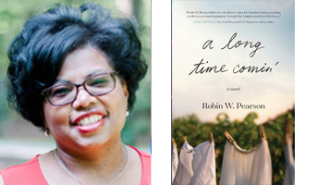 Robin W. Pearson (A Long Time Comin') is a top-drawer storyteller who won a Christy Award for her first novel. In her followup, 'Til I Want No More, Pearson offers readers a savory story of one young woman and the secrets that threaten to upend her carefully balanced life. I reveled in this story and its exuberant characters. Families can be as complex as heirloom recipes, and Pearson captures all the love, care, and flaws of a big, boisterous family. Watch for her newest novel, Walking in Tall Weeds, set to release in July 2022. (Tyndale)
If you like historical fiction:
Image: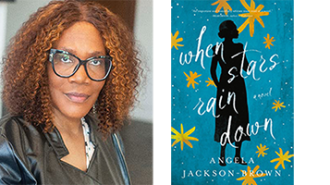 When Stars Rain Down, Angela Jackson Brown's evocative novel about race relations in 1930s small-town Georgia, reminded me of The Help, which was loved by readers but criticized for playing into the white-savior narrative. When Stars Rain Down is told through the lens of Opal, a Black teenager who works as a domestic along with her grandmother, Birdie, in the home of Miss Peggy, a boss and a friend. Tensions ignite when the Ku Klux Klan descends on the community and unspoken codes of conduct are revealed in this post-Reconstruction-era town. A haunting, empathetic, and page-turning read, this book is often recommended by Chris Jager, the fiction book buyer at Baker Book House, the retail arm of Baker Publishing in Grand Rapids, Mich. "Reading this novel put me in that character's shoes and allowed me to experience something I never, ever would have (otherwise)," she said. (Thomas Nelson)
If you like biblical fiction:
Image: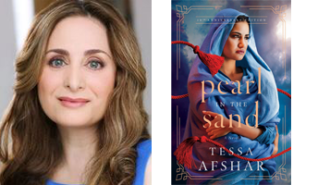 After Tyndale sent me a pre-release copy of Jewel of the Nile, I became a big fan of author Tessa Afshar, who is of Middle Eastern heritage. In a testament to the power of fiction, I came to adore the Ethiopian eunuch, a major character in this rich and engrossing book about the ancient kingdom of Cush (Ethiopia) and its queen, Candace. Afshar was planning to write a novel centered around Philip the Evangelist, who is a character here, but changed her mind when a Black fan wrote her asking when she would write a book about a character who looked like her. Chariline of Cush is the central character in a story that entranced me and had me Googling ancient kingdoms deep into the night. I was also captivated by Pearl in the Sand (Moody), Afshar's first book, which tells the gripping story of Rahab, one of my favorite biblical characters before I read this and even more so after.
If you like mysteries:
Image: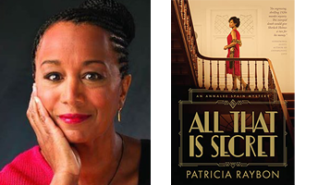 Nonfiction author Patricia Raybon's debut novel, a historical mystery set in 1920s Denver, caught the attention of no less than NBA icon Steph Curry, who chose All That Is Secret as his online book club pick for March 2022. It's a game of "fortunately/unfortunately" for main character Annalee Spain, a Black theologian who is struggling to make ends meet teaching at a Bible college in Chicago when she is called back to her hometown of Denver to try to solve her father's cold-case murder. Unfortunately, Denver is a city ruled by the KKK, and danger follows Annalee as she tracks clues in her undercover position as a maid in the home of a rich politician. Annalee is winsome, fun, and intrepid, and I loved her obsession with Sherlock Holmes. Raybon is off to a strong start with her planned series featuring Annalee as a sleuth. In the words of the Denver Post, "(Annalee) is a welcome addition to a genre that is dominated by white women and hard-boiled men." (Tyndale)
If you like romance:
Image: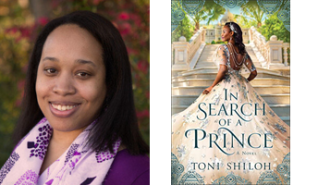 In Search of a Prince, by Toni Shiloh, is a retelling of Meg Cabot's young adult series The Princess Diaries. Chris Jager often recommends this book to readers searching for a breezy and relaxing beach read, and plunging into surprise Princess Brielle Adebayo's enchanting world, I could totally see why. Brielle, a teacher in New York City, is shocked to find out her late father was heir to the throne of an island kingdom in Africa, which in turn makes her heir to the throne. Complicating matters is the fact that she must marry before her coronation, or the crown will pass to another. Complete with an intriguing cast of villains and allies, including Brielle's ailing grandfather, the king, In Search of a Prince delights and charms as it keeps you up at night turning the pages through lots of clever twists and turns. (Bethany House/Baker)